Many organisations are combining marketing, sustainability, corporate social responsibility and communications under one function.
Why?
Because there is a tension when they work in silos. While marketing is identifying what customers need and driving demand, sustainability is looking to reduce environmental impact while corporate social responsibility is working on the company's social contribution and the communications team are telling the story. In a connected world, this kind of traditional organisational function can be a hindrance not a help.
These functions are key for the sustainable growth of a brand and its business. In our resource constraint world, sustainable growth needs not only to be economically viable but must be environmentally and socially sustainable also.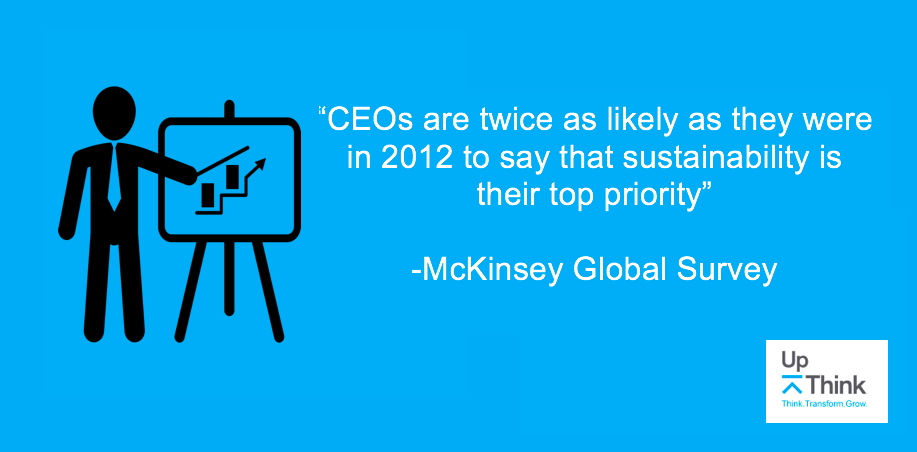 What is "sustainable marketing" and what does this mean for your brand?
Sustainability marketing is when an organisation communicates their green goals and initiatives to customers. It is a move away from the "hard sell", instead tapping into how to tell a company's sustainability story in an authentic way. Making sustainability a key value in a brand identity encourages customers to build a relationship with your company and attracts that elusive conscience-driven consumer. It is good for business but only when authentic.
Sustainability marketing resonates with customers and is vital to customer retention. When 50% of consumers are willing to pay more for goods and services from socially responsible companies that have implemented programmes to give back to society (Nielsen), the value of showcasing your sustainability credentials is undeniable.
Marketing professionals know that authenticity in a knowledge driven marketplace is essential. And when it comes to sustainable marketing, that the "Green Sheen" is completely transparent. Efforts to promote a fabricated or exaggerated perception of sustainability don't resonate with customers and leave your company open to backlash from a consumer base.
When greenwashing does more harm than good
One of the latest companies to be accused of "greenwashing" is McDonalds. The fast food giant recently adopted a green backing to their famous "M" golden arches sign, in reference to how it has begun to use biofuel made from leftover grease in its fleet of trucks. A step in the right direction perhaps, however the internet was quick to reply that the company still use beef grazed on deforested land in South America and bases a large part of its value proposition around disposable packaging. The corporation received widespread backlash in the media as a result. Another example is Volkswagen/Mercedes-Benz ('clean diesel' autos). There's nothing clean about diesel engines that spew pollutants at levels way over the legal limit. But that seems to be the scandal in the automotive industry.
The importance of authenticity
More companies are recognising that putting sustainability at the heart of their strategies will reap rewards in the longer term, generating admiration by customers as well as respect and loyalty. Some companies, such as TOMS shoes, have successfully placed sustainability and social causes at the heart of their value propositions.
TOMS shoes, was formed when founder Blake Mycoskie travelled to Argentina in 2006 and noticed how many children were unable to afford footwear. By promoting this compelling narrative TOMS has built a 400million dollar company. A core part of the value proposition is that any pair of TOMS purchased is matched with another pair which are given to a child in a developing country. Mycoskie was quick to realise the value of online marketing and partnered with AT&T to produce a short video about the work TOMS was doing. The video went viral, resulting in massive, positive feedback for both companies and for the TOMS business model. Many celebrities such as Keira Knightley, Julia Roberts and Tom Felton also endorsed the company for free, which fit well with the brand image and also allowed the celebrities to seem more socially conscious. That's promotion money can't buy.
You can't greenwash sustainability. Sustainability marketing depends on its authenticity
We work with companies to create sustainable business models. Companies ask us "what's the business case for sustainability?". We ask "what's the alternative?".
We believe Sustainability is not a choice. We know the impact of sustainability on your bottom line is key, but does your business model reflect that?
For more information, contact hello@upthink.works

Mary is an innovation specialist, systems thinker and circular economy facilitator. As the founder of UpThink Innovation Agency, Mary works with SMEs and large organisations as a circular economy/climate change/ESG consultant.