Pandemic: Vigilance or Preparedness?
One hundred years on from the deadliest pandemic, in history, the Spanish flu, estimates that if a similar event was to occur today, the death toll would be nearly 147 million people worldwide which would be more than the population of number of countries such as Japan, Mexico, Germany, France and Italy. Is the global community prepared for the next pandemic? The world currently devotes little to pandemic preparedness, while Bill Gates stated that it is the only area where the world is not making enough progress.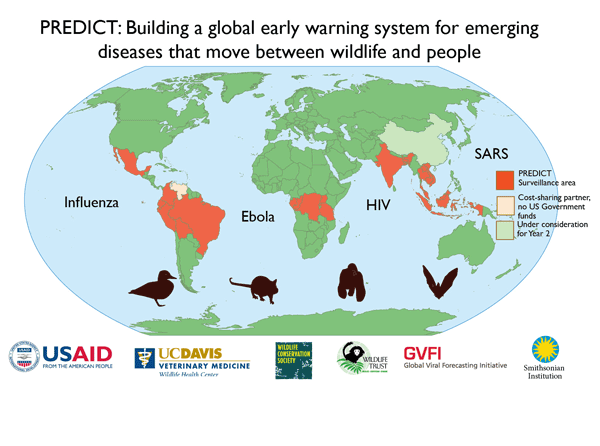 Healthy Biosphere, Healthy Humans
Biodiversity loss and ecosystem damage, by humans and other factors plays an important role in the spread of infectious diseases and pandemics. It is also estimated that value of goods and services provided by ecosystems is $33 trillion per year. The prevention of biodiversity is also vitally linked to molecular diversity and successful drug development. It is also told that mass extinction of plant and animal species will have untold negative impacts on human health. World Health Organisation (WHO) estimates that globally more than 91 percent of the world's population are exposed to air quality levels that exceed safe limits.
Collaborate on Innovation
Government is key to prepare for next pandemic, but business people can also contribute in the form of incentives needed for investments in vaccines, and improving telecommunication. International collaboration on disease surveillance needs to be strengthened through multilateral collaboration where key stakeholders bring in their expertise and financial resources. I see progress is being made in this direction though slower than any of us would like to see.
The issue of antimicrobial resistant (AMR) is amongst the biggest global health challenges in recent times. In 2016, AMR became third health challenge after HIV / AIDS and Non- communicable diseases to be discussed in the United National General Assembly, and presently AMR is on global health agenda which is indeed a big development.
Interestingly, India had been at the receiving end in the AMR initial discussions, for the spread of some drug resistance strains. India plays a key role in AMR discussion, Since India is a leader in production of low cost generic medicines, but also economically as the country looks forward to become a destination for 'medical tourism'.
I'm from India studying Masters of Engineering and taking part in the UCD 2019 Sustainability Launchpad. I believe Government and business people can collaborate on investing in vaccines. Apart from that, what are the steps/ actions needs to be taken to raise awareness among citizens?
This blog is written by Sankeeth Reddy Mamidi from the Chum team and edited by Eoin Ormonde. Chum is part of the 2019 UCD Sustainability Launchpad led by UpThink in association with the UCD Energy Institute. If you have any questions about the Launchpad programme email mary.cronin@upthink.works.
Image Source:
1) https://www.ucdavis.edu/news/75m-pandemic-warning-system-uc-davis-leads-global-effort-detect-diseases-moving-wildlife-people/
2) trends.sustainability.com

Mary is an innovation specialist, systems thinker and circular economy facilitator. As the founder of UpThink Innovation Agency, Mary works with SMEs and large organisations as a circular economy/climate change/ESG consultant.