Not all plastics are perceived to be equal. The traditional plastics industry includes the following sectors – Bio-based plastics, Biodegradable plastics, Engineering plastics, Epoxy resins, Expanded polystyrene and Fluoropolymers. Each of these sectors comprises of hundreds of firms producing millions of tonnes of product each year.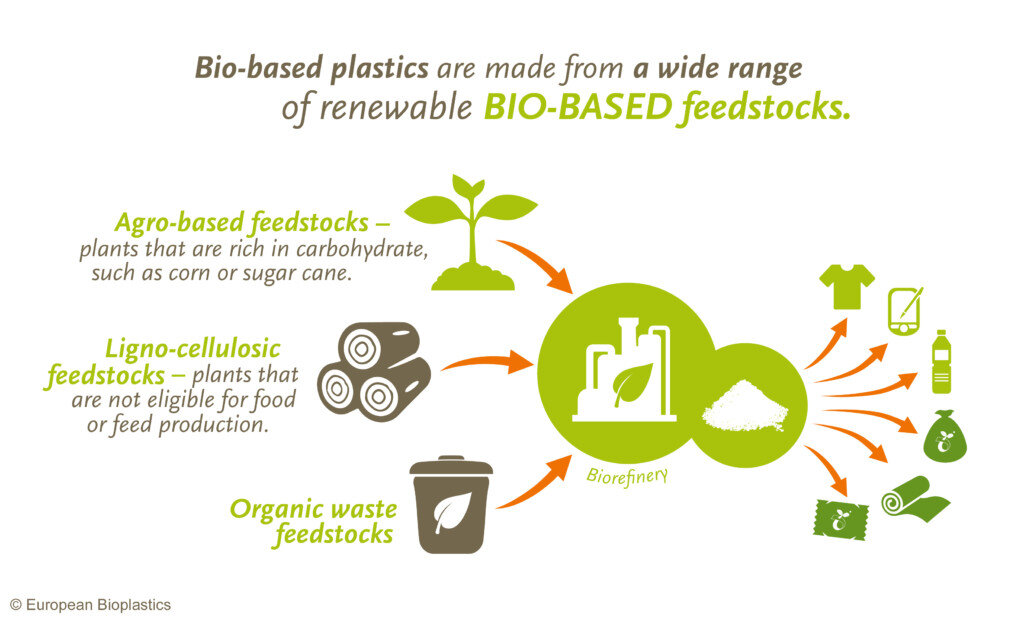 Source European Bioplastics
Bio-based plastics are one of the most recent developments and have a very high appeal at consumer level. Unfortunately, they are poorly understood by the consumer. Bio-based plastics and biodegradable plastics are not the same but many consumers treat the two as interchangeable. According to European Bioplastics organisation, a plastic material is defined as a bioplastic if it is either biobased, biodegradable, or features both properties. The term 'bio-based' means that the material or product is (partly) derived from biomass (plants). Biomass used for bioplastics stems from e.g. corn, sugarcane, or cellulose. Just because a plastic is a bio-based plastic derived from biomass, does not mean that it is biodegradable. 'Biobased' does not equal 'biodegradable'.
Many consumers don't realise that over 50% of bio-based plastics made from renewable plant sources are not biodegradable which need to be recycled. To solve the problem of toxic plastic waste the bioplastics needs to be both bio-based and biodegradable.
Since traditional plastics derived from fossil fuels have been under development and in production for more than 100 years[1] and bio based plastics are only a recent phenomenon there is a long way to go before bio based plastics match or come close to matching the volume of output from traditional fossil fuel derived products.
If a material is biodegradable it does not automatically imply that we are free to produce and use indiscriminately. The world will have to reduce production, consumption and disposal of all plastics, including bio-based plastics.
Carroll Muffett lead author of the Center of International Environmental Law (CIEL) report says that "we can't recycle our way out of the plastics crisis. The only way to address this is to stop producing the fossils fuels that are the primary feedstocks for the plastics industry and to stop using single use plastics."
Mary Cronin.
If you have any thoughts on this email me at mary.cronin@upthink.works.

Mary is an innovation specialist, systems thinker and circular economy facilitator. As the founder of UpThink Innovation Agency, Mary works with SMEs and large organisations as a circular economy/climate change/ESG consultant.